Employee Resources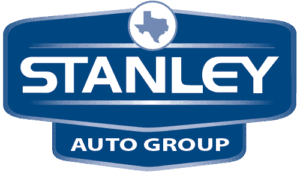 Our Stanley Family
Family and community spirit are at the heart of our organization.   The issues we are facing together are unprecedented.  Over the past few weeks, our organization has put in place numerous protocols to protect our employees and our customers while keeping our business open.  As you may or may not know, automotive service facilities have been listed as essential businesses by the U.S. Government with a request to remain open while practicing the requirements necessary to reduce the spread of the virus.
The leadership team meets on a daily so we can stay on top of the situation as new information is released.  Please know that the safety and security of our employees and customers are very important to us.  
If you have any questions or concerns, we encourage you to please let us know.  Please email all questions and concerns to GETHELP@STANLEYAUTOGROUP.COM. The Leadership Team will promptly get back with you!
Questions about COVID-19, dial 2-1-1, then choose option 6, to contact the DSHS (Texas Department State Health Services) information line. Hours for assistance: 7:00am – 8:00pm, 7 days per week. 
You can go to www.stanleyautogroup.com or log into the employee navigator portal for this information as well as having access to all your benefits information.
You can log into the employee navigator using the following link.
https://gcg.employeenavigator.com/benefits/Account/Login
If you do not remember your login, need additional assistance, please email gethelp@stanleyautogroup.com. 
We are ready to assist all our employees as best we can during this difficult time.
The Stanley Auto Group Leadership Team is committed to our family members and will continue to communicate with you as we go through this together. 
We will provide information regarding resources available to employees
from lenders, governments, and other businesses to assist people during this time.
Here's what we know:
FAMILIES FIRST CORONA RESPONSE ACT (FFCRA) Q&A AND OTHER GUIDANCE
CDC Symptoms and Checking Resources
Bank Information
Ally suspending waiving banking fees, deferring auto and home loan payments
Bank of America – deferred payments, fee refunds, deferred payments, and no negative credit bureau reporting. 
Capital One:  assistance on minimum payments, suppression of fees and credit bureau reporting and deferred loan payments.  
Chase: may defer payments, waive fees or extend payment dates.  
Ford Motor Credit: potential delay of payments to provide relief
GM Financial:  Assistance with Payments
US Bank Simple Loan for small immediate cash needs up to $1000
Wells Fargo: working with customers on fee waivers, payment deferrals, and other credit card measures. Currently helping on a credit card, auto, mortgage, small business and personal lending customers who contact us. 
Credit Card Information:
Citibank: https://online.citi.com/US/JRS/pands/detail.do?ID=covid19
Discover: will extend relief to "qualified customers who are experiencing financial difficulty caused by the spread of COVID-19. Discover customers may receive assistance that can include support related to payment timing, fees, and late payments.
Phone and Wi-Fi
AT&T:  suspending the termination of wireless, home phone or broadband service when customers can't pay their bills because of coronavirus disruptions. The company is also waiving related late fees. 
Charter Communications: The telecommunications company is providing free Spectrum broadband and Wi-Fi internet for the next 60 days to households with K-12 students or college students who don't already have a subscription.
Comcast:  offering free access to its Xfinity WiFi hot spots for everyone, including non-subscribers, for the 60 days. It's also providing unlimited data to its customers for no extra charge and is not disconnecting internet service or charging late fees for customers who say they can't pay their bills. The company is also providing 60 days of free basic internet service to new customers.  
T-Mobile:  providing unlimited data to all current customers who have plans with data for the next 60 days. It will also provide additional data to mobile hotspot users.
 Verizon:  waiving late fees and suspending service termination for customers "negatively impacted by the global crisis."
Utilities
Green Mountain Power: The utility is suspending shutoffs and is deferring bill collection in recognition of financial hardships some customers may face due to the coronavirus outbreak.
Food Banks